Expert financial advice, content, and strategies for your franchise business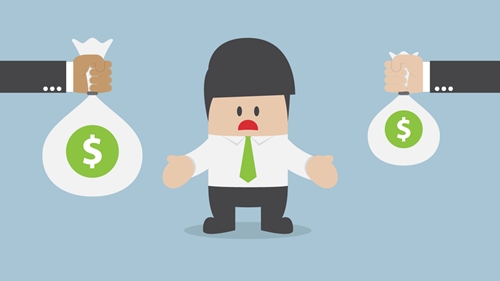 How much liquidity do I need to open a franchise business?

Liquidity is essential to successfully opening and operating a franchise business. However, the amount of liquidity that's required depends on multiple factors. If you plan to obtain a franchise loan, it's vital to understand the factors that will impact your liquidity, and how much you may need to keep your business afloat during its initial ramping-up period.

Concept impacts cost

"The higher the total project cost, and the more expensive the rent for your location the more liquidity you want to have on hand," says Ryan Romanoff, a franchise finance specialist at ApplePie Capital. "The time frame until your business is projected to become cashflow positive will impact required liquidity as well. Some businesses may be profitable immediately; some may take time to build up a customer base. The longer it takes to become profitable the more liquidity you will need."

Then there are the post-opening costs to consider, which comprise the fixed charges associated with owning and operating a business. These include:

Rent
Utilities
Salary
Insurance

A franchise business that requires more time to become profitable or has higher post-opening costs will need greater liquidity.

"A franchise that requires more time to become profitable will need greater liquidity."

Don't rely solely on the FDD

Franchise disclosure documents (FDD) provide valuable information regarding how much it costs to open a specific franchise business, but keep in mind that sales literature is often based on best-case scenarios. Avoid relying solely on the FDD to determine how much cash you should have on hand when launching your business.

"The liquidity required to open a new franchise is often way higher than expected, which is why we recommend a liquidity cushion" Ryan says. "There's a 90 percent chance you'll never have to use that cushion, but for the 10 percent that do, that's the difference between surviving and going under. There are very few lenders who'll consider lending to a business at month three when the business is losing money. If you find one, it will be at a very high interest rate."

It's smart business to overestimate how much liquidity you'll need. By hoping for the best but planning for the worst, you can ensure you don't find yourself in an impossible financial situation.
"The biggest reason a business will fail is because it runs out of money," says Joe Wong, senior underwriter at ApplePie. "It takes longer to ramp than originally thought and people end up having to shut their doors."

It's recommended you have enough liquidity on hand to cover a minimum of six months of post-down costs. Possessing liquidity equalling approximately 50 percent of your total loan amount has been cited as the best-case scenario by some underwriters.

In general, the more liquidity you have, the easier it will be to borrow capital at a great rate and ensure your business has the time it needs to become profitable. In addition to planning based on the franchise concept and FDD, keep the various fixed charges you must pay after opening in mind and provide yourself with a sufficient cushion.

Look beyond the FDD when determining how much liquidity you need.

Forms of liquidity

While liquidity is often thought of strictly as cash, lenders will examine your assets to determine the extent of your liquidity.

"We start by taking a look at cash in two areas, personal cash and cash in a business bank account that is owned 100 percent by guarantors from a profitable business," says Joe Wong, senior underwriter at ApplePie Capital. "We would not count a new franchise (or otherwise) business that is not yet profitable."

Other factors used to calculate borrower liquidity include:

Marketable securities not in retirement accounts
Funds held in retirement accounts (if retirement age is reached)
Home

equity

lines of credit (HELOC)

In short, the more liquidity you possess, the more appealing you are as a franchise loan candidate, and the better prepared you'll be to weather the initial costs of opening up a business.

---

Have a topic or question you'd like us to cover on The Franchise Forum? Let us know!
Ready for a fresh approach to financing? Let's talk.
Inquire about franchise financing today.
Get Started
Subscribe to our newsletter
Get the latest franchising best practices delivered right to your inbox.