Partners
We're committed to innovation in franchise financing and believe that a strong network of like-minded partners is critical to that goal.

Franchise Business Review
Franchise Business Review is a national franchise market research firm that performs independent surveys of franchisee satisfaction and franchise buyer experiences. The firm's services include commissioned franchise research projects, as well as industry-wide studies of franchisee satisfaction. Franchise Business Review is headquartered in Portsmouth, NH.

FRANdata
FRANdata is the industry leader in the strategic analysis, forecasting and measuring of franchise performance and operations. FRANdata is the underwriting information source for 6,000 lender members on the Franchise Registry and is the official issuer of the only franchise industry identification system (called FRUNS) used by both government and private sector companies to do business with franchises. The Franchise Registry provides every franchisor the opportunity to make financing easier and better for their franchisees. Besides publicly validating that a franchise is viable and thriving, the site allows franchisors to take advantage of such financing tools as SBA eligibility approvals, Bank Credit Reports™, Enhanced SBA Loan Performance Analysis and other critical underwriting insights.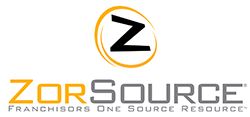 ZorSource
ZorSource® is the only full service Franchise Coaching organization with over 25 years of proven success coaching both emerging and established franchise brands. ZorSource® has worked with over 640 Franchisors over the past 25 years by offering franchisors results in expanding franchise development, supporting unit economics, and Franchisor culture enhancement. As part of the The Entrepreneur's Source, ZorSource® is the ultimate resource for franchisors seeking to grow.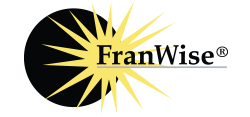 FranWise
FranWise® blends three decades of franchise experience and advice with first-rate, certified writing skills to bring you common sense consultations, manuals and training that are comprehensive, useable and easy to understand, designed to grow, support and protect your system. Solutions that are as individual and unique as your brand. It doesn't have to be complicated; it has to be right – for you.