Expert financial advice, content, and strategies for your franchise business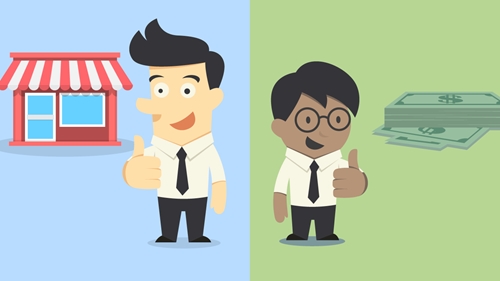 Franchisor or lender: Whose approval do I need first?

Getting approved for a franchise loan is an important part of opening a franchise business for many franchisees. However before engaging with lenders, your process really should begin with obtaining the franchisor's approval.

"Getting lender approval won't do you much good if the franchisor doesn't ultimately sign you," says Joe Wong, a franchise finance specialist at ApplePie Capital. "One of the key requirements of a franchise loan is a signed franchise agreement. You should be sure you meet the franchisor's qualifications before worrying about the lender's."

That said, if you're working with a specialized lender that is familiar with your brand concept, they may be able to prequalify you based on their knowledge of the brand's prior performance. Final approval would be based on your franchise location space and overall unit economics.

Acquiring franchisor approval

While the specific job title may change based on the franchise, every brand has someone focused on franchise development. These individuals are on hand to check your background and ensure you meet the minimum financial and experience qualifications necessary to open a franchise with the brand.

"A signed franchise agreement is required for a franchise loan."

"You really need to have the appropriate skillset," says Joe. "Food service is probably the most picky about experience because managing perishable goods is not something you can just drop someone into and expect them to figure it out quickly. Other types of franchises will look for solid business experience. Then there's always net worth, liquidity, and other financial items."

Therefore, before a food-service brand sends you off to obtain restaurant franchise financing, they may request you gain more experience and return later. If you're seeking retail franchise financing, the franchisor's issue may be with your personal financial profile. Either way, you should get the green light from the franchisor before seeking out a franchise loan.

Reaching the lending stage

The franchisor's involvement in financing will also differ based on the brand.

"Some actually request what's known as a "full lending package" which may include a lot of different financial information, including tax returns," Joe says. "More likely than not, they'll have you fill out a personal financial statement. From there, some franchisors will refer you to banks and lending firms they know have a history of funding projects and say, 'Please go talk to these people.'"

Remember that just because you meet a franchisor's qualifications doesn't guarantee franchise loan approval.

"There are some individuals who are just not fundable," Joe continues. "They may meet franchisor benchmarks, but not lender benchmarks."

Working with lenders who have franchise experience and providing detailed information regarding a brand's business model are both strategic ways of streamlining the lending process.

"It's really hard for the lender to issue an approval without having buildout costs and projections and things of that nature," Joe says. "Lenders have to be able to understand the unit economics."

While there isn't necessarily a specific time to approach a lender, in terms of actually making progress with your franchise business strategy, it's important to get franchisor approval beforehand. Lenders won't be able to do much if you haven't signed or are in the process of signing your franchise agreement.

---

Have a topic or question you'd like us to cover on The Franchise Forum? Let us know!
Ready for a fresh approach to financing? Let's talk.
Inquire about franchise financing today.
Get Started
Subscribe to our newsletter
Get the latest franchising best practices delivered right to your inbox.