ApplePie Celebrates Franchising's Most Innovative Community Support Programs
Sep 13, 2016
On Monday, Sept. 12, the ApplePie team joined as sponsors at IFA's 2nd Annual Franchising Gives Back Celebration and Awards Dinner. Franchising Gives Back recognizes and encourages the charitable acts and exemplary leadership demonstrated by franchisors, franchisees and suppliers in their local communities. The event honors franchise businesses for the best, most innovative charitable and community support programs across the country. 
ApplePie's CEO, Denise Thomas reflected on the event, "The IFA's Franchising Gives Back is an opportunity for the franchise industry to come together and honor the Franchisors and their inspiring charitable programs. All of us at ApplePie are proud to be a sponsor of this event. We believe franchising plays an integral role in strengthening our communities."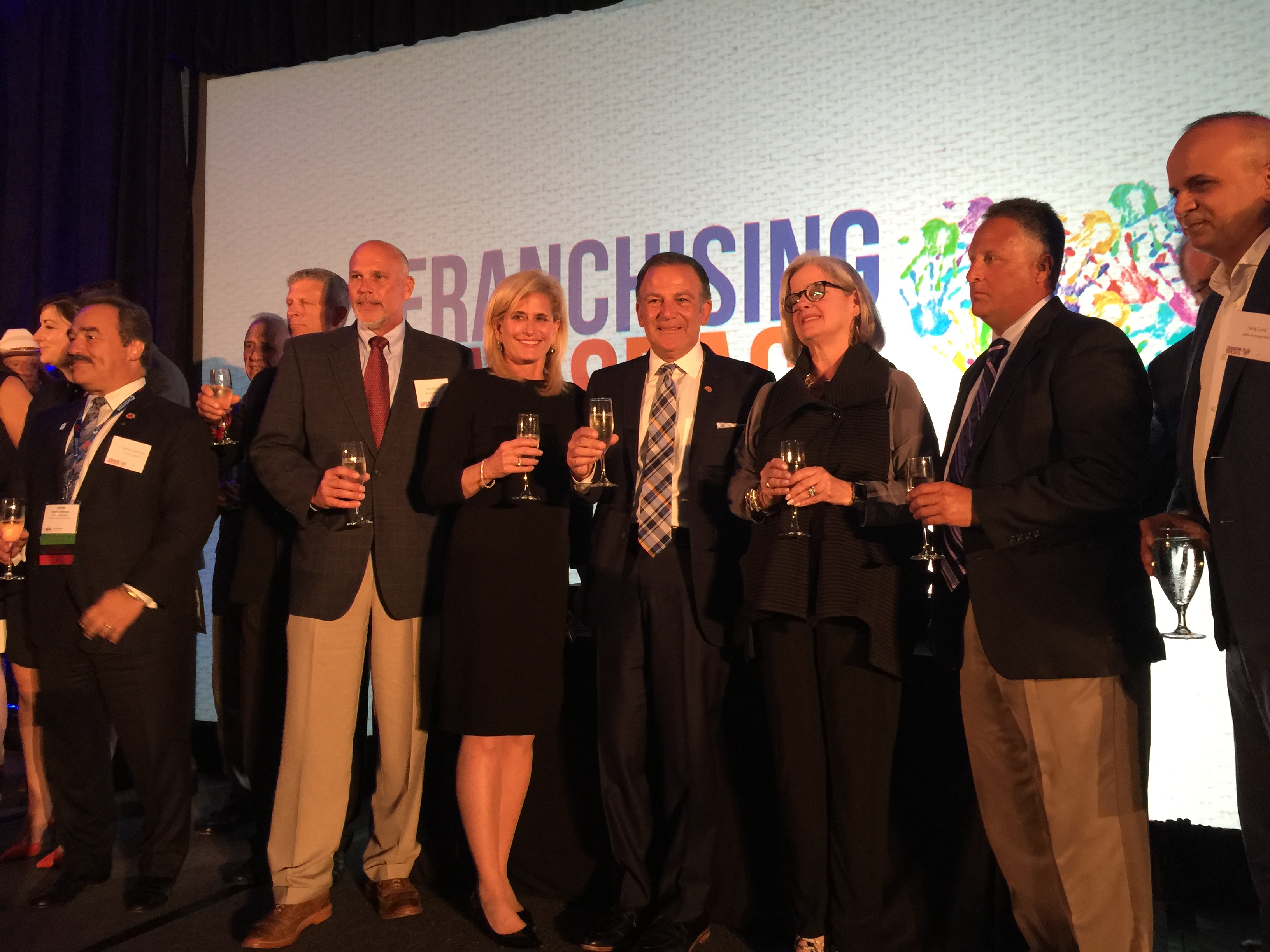 Our CEO Denise Thomas on stage with a group of franchise awardees of the evening
ApplePie recognizes the significant contributions all the honorees from Franchising Gives Back make to their communities. The impact goes beyond the jobs these businesses create. Specifically, ApplePie presented the "Newcomer Award", which recognizes new charitable or community support-programs launched within the last year that have made siginificant impact on a local community.
The awardees from this category included:
Pinot's Palette - Benefiting St. Jude's Research Hospital
Wienerschnitzel - Benefiting Skate for Change / Hot Dogs for Homeless
AAMCO Transmission Inc - Benefiting Wheels of Freedom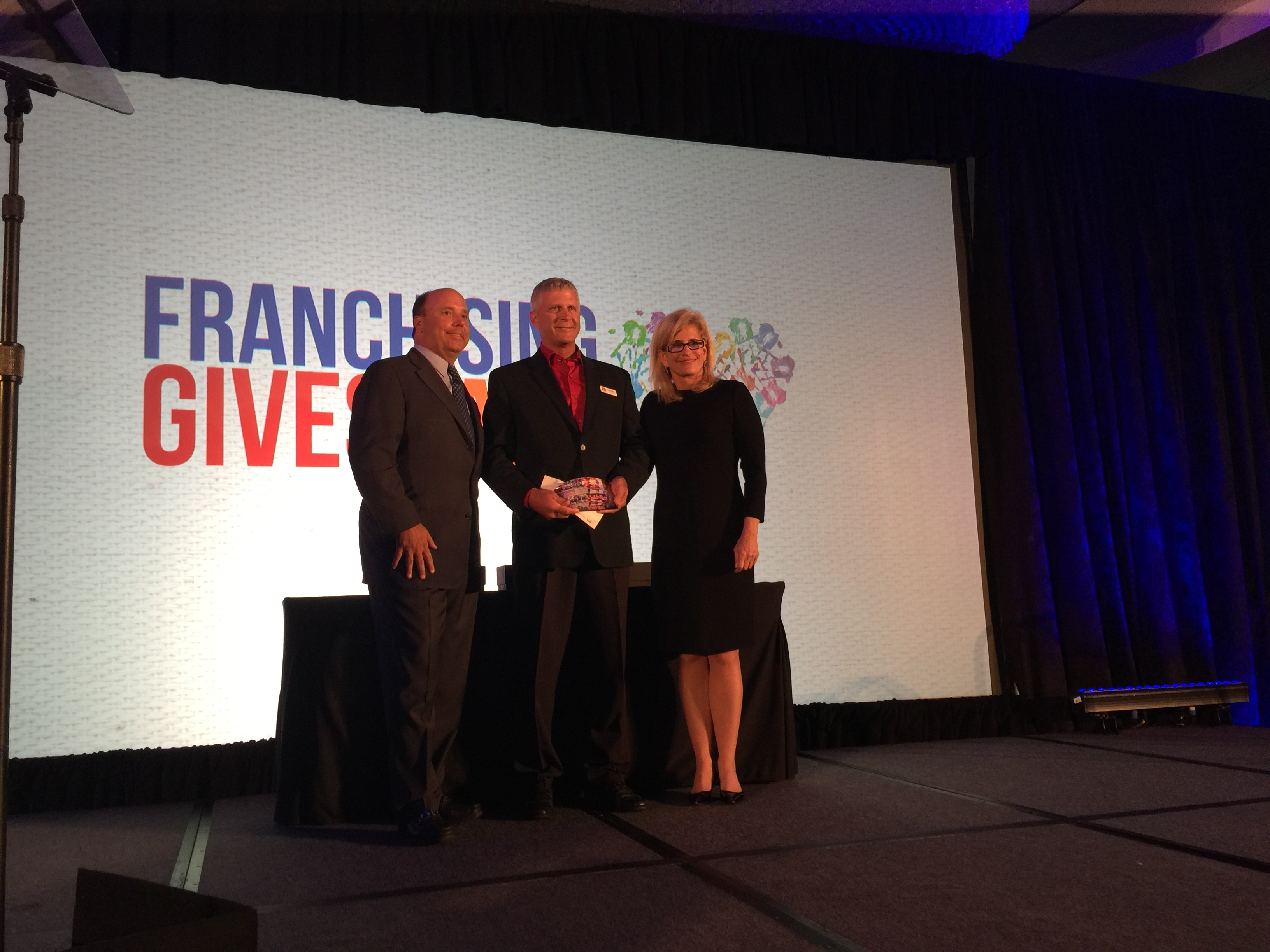 ApplePie CEO Denise Thomas presenting Franchising Gives Back "Newcomer Award" to AAMCO