Aug 9, 2021
Kirk Inglis joins ApplePie Capital as Chief Financial Officer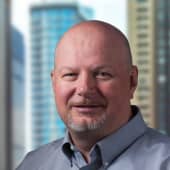 ApplePie is excited to announce that Kirk Inglis has joined our team as Chief Financial Officer.
Kirk brings 30 years of experience in financial services and technology, serving in finance, operations and leadership roles for both established and early-stage companies.
His career includes senior leadership roles with Renew Financial Corporation, Calypso Technology, Prosper Marketplace and Providian Financial Corporation.
Kirk has been successful at improving business outcomes by using a data driven analytical approach to decision making and resource allocation. He has also improved business performance by building high performing teams and creating strong values driven organizational cultures. Kirk has an extensive background in capital markets, equity capital raising and structured finance transactions and has raised hundreds of millions of dollars to support both working capital and asset funding needs.
In his role as Chief Operating Officer and Chief Financial Officer for Prosper Marketplace, a peer to peer lending marketplace, Kirk was instrumental in developing Prosper's business model and bringing it to profitability. In addition, he led the effort to get approval for the innovative business model with the SEC through an S1 registration process. Most recently Kirk served as Chief Executive Officer and as a Board member of Renew Financial Corporation, following a successful stint as their Chief Financial Officer.