Jan 4, 2019
Eric Reusch joins ApplePie as Chief Risk Officer & Head of Capital Strategy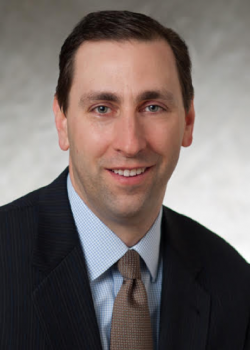 ApplePie is excited to announce that Eric Reusch has joined our team as Chief Risk Officer & Head of Capital Strategy.
Eric is a financial services leader with 25 years of industry experience as an operator, regulator, founder, investor and advisor across a wide range of business and economic cycles.
Eric has had senior management roles at large, established companies including Capital One, JPMorgan Chase, and Citibank, as well as early-stage company experience, helping to accelerate the scaling of companies including EduCap, Collegiate Funding, and the Consumer Financial Protection Bureau. In 2007, he was co-founder of the first peer-to-peer student finance platform, GreenNote. He was also a Principal at a premier, fintech focused venture fund, QED Investors.
His roles have focused on building/leading teams in functions including credit policy and risk management including governance and control frameworks, treasury and capital markets execution functions, corporate development and strategy, loan origination and servicing including collections, and regulatory compliance. Eric has also led the structuring and execution of over $16B in consumer finance asset-backed securities encompassing student, auto, credit, card, and installment loans.
As an early member of the CPFB, Eric provided subject matter expertise on fintech, student, auto, installment and small dollar finance products. He directed policy making efforts in these areas including Congressional studies and testimony and evaluating the need for regulatory intervention in consumer credit markets. Most recently he's served as a senior advisor to clients in consumer finance as the co-head of the fintech practice at Treliant.