Expert financial advice, content, and strategies for your franchise business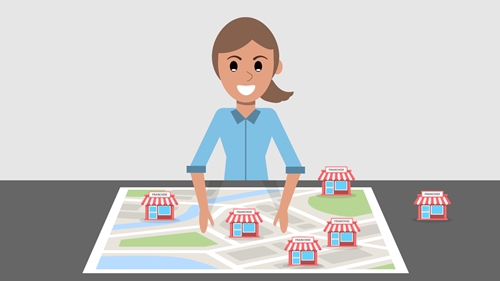 What's the difference between a refinance and a recapitalization loan?

Franchise owners have numerous capital needs that change as their businesses develop. For franchisees who have an existing loans or loans, it pays to understand the intricacies of refinancing and recapitalization loans, and how they can be used strategically to support and enhance your franchise.

What is refinancing?

Refinancing is the process of replacing an existing loan with a new one featuring different terms. Typically, this is done to secure a lower interest rate or otherwise obtain more beneficial loan terms on the part of the borrower.

"Refinancing is one of those fundamental credit decisions," says Joe Wong, a franchise finance specialist at ApplePie Capital. "The biggest reason to refinance now is to get a fixed rate. If you have a variable rate loan, it means you're subject to interest rates going up."

Joe also highlighted how borrowers can use a refinance loan to help release pledged collateral.

"Someone may choose to refinance and maybe even pay a higher interest rate because their original loan required them to pledge their home as collateral," he says.

Additionally, refinance loans can be used to consolidate multiple loans into one, simplifying the repayment process.

What is recapitalization?

Recapitalization is a strategy used to reorganize a business's capital structure by replacing equity with debt. In this way, franchisees can borrow against their existing businesses to free up capital that can be used to open new franchise units.

"It's tantamount to taking a cash-out refinance on a home; it works the same," Joe says.

Need to free up capital for your franchise business? Recapitalization may be the answer.

Combining refinancing and recapitalization

Many franchisees opt to combine refinancing and recapitalization, allowing them to expand their business portfolios without using personal liquidity.

For example, suppose you have the opportunity to open a second franchise unit. Your current unit has $100,000 in debt. Opening the second unit will cost $600,000. Your earnings before interest, taxes, depreciation and amortization (EBITDA) are $250,000. Oftentimes, lenders will limit how much capital they make available to approximately three times annual EBITDA.

"We can do a $700,000 loan to pay off the existing loan and open the new unit, all without any out-of-pocket cash," Joe says. "We base the entirety of the decision on the existing unit. That's a refi-recap."

Qualifying for refinancing and recapitalization

In order to qualify for loan refinancing, Joe says the loan should not exceed three and a half times your business' annual EBITDA. Additionally, borrowers cannot be delinquent on debt.

Business performance is also an essential factor for recapitalization eligibility. "Franchisees need to be profitable. Qualification is going to be pretty focused on how well their unit is performing," Joe says. "It's a tool successful unit operators can use, but they can't do it if the money they need is above and beyond what their earnings support."

Whether you're looking to address existing debt in favor of better terms or borrow against a debt-free business to fund new franchise units, there are options available. Keep in mind your ability to combine refinancing and recapitalization to leverage both debt and equity as part of your growth strategy. Such arrangements offer the flexibility many franchisees require in order to become successful multi-unit operators.

---

Have a topic or question you'd like us to cover on The Franchise Forum? Let us know!
Ready for a fresh approach to financing? Let's talk.
Inquire about franchise financing today.
Get Started
Subscribe to our newsletter
Get the latest franchising best practices delivered right to your inbox.