Expert financial advice, content, and strategies for your franchise business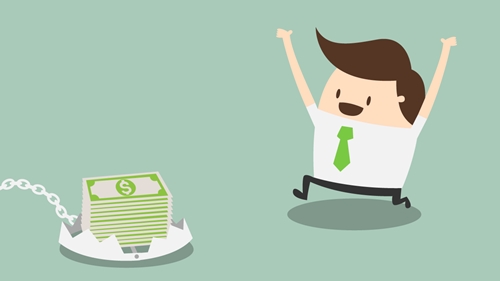 What franchisors should expect from a lending partner

Working with the right finance partner is key to achieving success with your franchise system.

Before deciding which lending partner to work with, it's essential to understand what you should realistically expect from such a partnership.

"Financing in the franchise system needs to be predictable," says Ron Feldman, Chief Development Officer at ApplePie Capital. "Sending your prospective first-time franchisees, or even an experienced franchisee, to a local bank doesn't offer much in the way of predictability."

Partners in process

Even more so than traditional small businesses, franchises are dependent on carefully laid out processes. Franchisees are buying into your system not just to become business owners, but to benefit from proven methodologies that follow strict timelines and operational techniques. The same focus on processes should carry over to franchise loans.

"Franchisees benefit from proven operational strategies."

"Franchising is very process-driven," Ron says. "For instance, you need to have a lending partner that understands the real estate process for your brand, and makes sure the money is there for the contractor, instead of the contractor waiting for their money during a buildout. Something like that is very important. Off-the-shelf lenders don't necessarily have that. They have their own processes and it may not fit with franchising."

You should expect your lending partner to be transparent, responsive and communicative. For example, you should be able to rely on predictable credit criteria for your franchises. Having a dedicated point of contact and representative at the lending partner is also important.

"You'd want your own team," Ron says. "If you want to take it further than that, you'd want your own underwriter and closer who understands your brand. But in order to get all that, you have to drive enough volume to make it worth it for the lending partner."

Expertise and options

As a franchisor, you should be concerned with multiple factors when selecting a finance partner. However, two of the most important are expertise and options.

First, working with a lender that doesn't understand the intricacies of franchising can cause major complications down the road.

"Because franchise lending is the only thing ApplePie does, we understand franchise development and unit development," Ron says. "We have a separate process for every brand we work with, and we have dedicated personnel to work with franchisees within that brand. We get involved with the brand's DNA, and even attend their conferences. We have creative strategies to accelerate growth by leveraging franchisee infrastructure. These are all things you can't expect from an off-the-shelf lender."

"Your lender should be able to provide muliple sources of capital."

Secondly, your franchisees will need funding options. Any lending partner you work with should be able to provide multiple sources of franchise capital.

"Beware of people that are pushing one product over another," Ron says. "You want to have multiple options for your franchisees. If a lender only has SBA loans, they're not offering everything your franchisees can get. Make sure you have diversity. If your partner is a bank, make sure you have multiple banks. If your partner is a provider like Applepie Capital, they can manage the banking relationships so you don't have to devote internal resources to it."

Put simply, what you should expect from a lending partner is just that - a partner. That means financing specialists who understand not just franchising as a whole, but your system in particular and its specific processes.

You require a dedicated team that can provide multiple options for your franchisees. Don't settle for less.

---

Have a topic or question you'd like us to cover on The Franchise Forum? Let us know!
Ready for a fresh approach to financing? Let's talk.
Inquire about franchise financing today.
Get Started
Subscribe to our newsletter
Get the latest franchising best practices delivered right to your inbox.