Expert financial advice, content, and strategies for your franchise business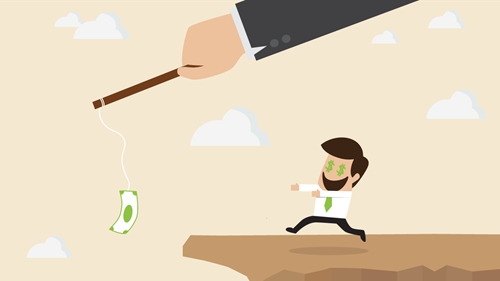 The dangers of merchant cash advances

Keeping your cash flow positive is essential to franchise business success, but relying on the wrong source for a capital injection can cause more problems than it solves - as in the case of merchant cash advances.

What is a merchant cash advance?

Merchant cash advances, sometimes known as payday loans, are when a finance company provides money in exchange for a percentage of your future sales. While obtaining this financing is typically much faster than taking out a business loan, it also comes with higher costs and burdensome repayment schedules.

"They call them advances for a reason," says Nina Maystrovich, Head of Underwriting at ApplePie Capital. "By referring to them as an advance as opposed to a loan, it means the company's not required to disclose certain things. Disclosures and repayment schedules are significantly different compared to a business loan. With commercial lenders, there are requirements to disclose things like interest rates. Advances are less regulated."

"Merchant cash advances typically have a very short repayment period."

Whereas loans come with term lengths lasting a period of years, merchant cash advances typically have a very short repayment period. Additionally, it's far from unheard of for merchant cash advances to feature annual percentage rates of 50% and greater. Depending on the risk factor calculated by the finance company, you could end up owing thousands of dollars in fees in addition to the amount advanced.

"People are drawn to them because of their simplicity," Nina says. "But more often than not, people take one out, and because of onerous repayment terms, they're forced to go back and get another. Eventually they're literally bankrupted because they can't get out from underneath them once they start."

Imagine borrowing $100,000 with a five-year fixed-rate loan. As a franchise business owner, you would know how much you owe each month, allowing you to plan ahead while accounting for the other expenses that come with running a business. Now consider being forced to pay off this amount within 12 months, with money being withdrawn on a daily basis.

"The vast majority of people using cash advances - the time horizon they're thinking of is very short-sighted," Nina says. "These are transactions that are being done because time is of the essence. Borrowers have tried other sources and been declined. Their backs are to the wall."

Avoiding franchise funding mistakes

The best way to protect yourself from the pitfalls of merchant cash advances is to think strategically when you first get your franchise business off the ground. By properly utilizing personal liquidity and franchise loans, you can position yourself to avoid reliance on high-risk merchant cash advance options.

"A merchant cash advance could lead to long-term problems."

Also don't forget that franchisees typically receive greater operational support than average business owners. If a business problem is disrupting your cash flow, identify the issue and work with your franchisor to rectify it. A merchant cash advance is ultimately a short-term solution that may lead to long-term problems.

"Part of signing up with a brand is deciding what kind of support it can provide you in terms of what-if scenarios," Nina says. "If I'm a franchisee and I'm in rough shape financially, I"d look at any alternative other than a merchant cash advance."

By ensuring you have the proper amount of capital you need from the beginning, you can avoid the temptation of merchant cash advances and other high-risk financing options. Work with your lender to accurately calculate the costs of running a franchise business, how much money you realistically need to comfortably cover initial and future costs, and how you can arrange your finances to best maintain liquidity in case of cash flow strain.

---

Have a topic or question you'd like us to cover on The Franchise Forum? Let us know!
Ready for a fresh approach to financing? Let's talk.
Inquire about franchise financing today.
Get Started
Subscribe to our newsletter
Get the latest franchising best practices delivered right to your inbox.