Expert financial advice, content, and strategies for your franchise business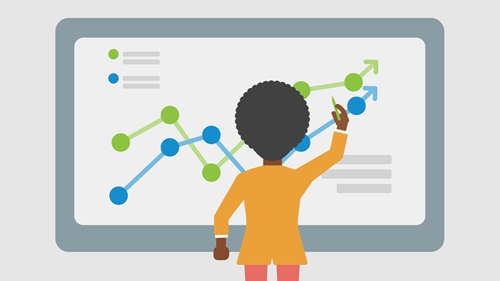 How many months of profitability do I need to get my next franchise funded?

You're ready to expand your franchise footprint, but your first franchise location has only been in business for a short time. How soon is too soon to reach out to lenders about funding for your next unit?

The truth is there's really no hard-and-fast time limit before re-entering the market for a new franchise loan. However, profitability of your existing location or locations will be an essential factor.

"Generally, our rule of thumb is you want to show profitability for a unit after debt service," says Ryan Romanoff, a franchise finance specialist at ApplePie Capital. "Let's say your monthly loan payment is $5,000. You would want to show EBITDA [earnings before interest, tax, depreciation and amortization] of at least that amount per month."

"You should be able to show profitability after debt service."

In short, the profitability of your franchise business is more important than how long it's been profitable. And, just as with your initial franchise loan, your personal financial profile also plays an integral role.

"Let's say one business is ramping slowly, and has a couple months where it's just about breaking even on a cash flow basis after debt service, and the owner has a small amount of liquidity," Ryan continues. "We'd probably be more cautious there and ask for more proof of profitability."

"For comparison's sake, let's say another business is ramping quickly. One month it was a couple thousand dollars below, now it's breaking even, and is on a trajectory to go five thousand over cash flow positive and the owner has $500,000 of liquidity. That's a situation where a lender might only require you to show one month of profitability."

Beyond business profitability

In addition to at least one month of positive cash flow after debt service and demonstrated liquidity, experience also plays a part.

"Lenders want to make sure there's enough of a cash cushion available for when you open your next unit," Ryan says. "You don't want the first unit to be a drain on your liquidity before opening the next one. But experience is also important. If it's your first unit, we're going to put it under more of a bright light. Let's say you're someone who has five units open and you've demonstrated you can open, operate and get them to profitability quickly. That's very different from someone who's just getting started. If you've got five units in a market and two leases come up at the same time, we might consider opening two units at the same time if you have the experience and liquidity and demonstration of ability."

Keep in mind that even if you're unable to secure franchise funding for your next location as quickly as you'd like, there are numerous options available. It's simply a matter of satisfying lender requirements for specific types of loans.

"If you're looking at a more traditional loan product, lenders may look at the net worth of your borrowing group," Ryan says. "They want that net worth to at least equal the total amount of loans. However, if you have a unit that's very profitable, you may be able to borrow against that unit with a conventional loan. As long as your existing unit has two years of tax statements, you can borrow against it and focus on its profitability instead of focusing on the net worth of the borrowers involved."

By strategically using franchise loans to maintain your personal liquidity, and working to ensure your franchise business is profitable, you can position yourself to access further franchise funding more quickly and easily.

---

Have a topic or question you'd like us to cover on The Franchise Forum? Let us know!
Ready for a fresh approach to financing? Let's talk.
Inquire about franchise financing today.
Get Started
Subscribe to our newsletter
Get the latest franchising best practices delivered right to your inbox.