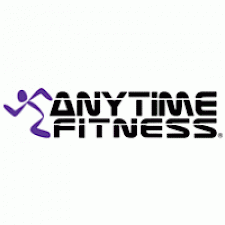 Anytime Fitness franchisees leverage success for new concept
A CASE STUDY OF MULTI UNIT FRANCHISEES STEPHANIE AND GUY COFFEY
Recap/Refinance
Cash out of two existing Anytime Fitness locations
Custom Lending Package
$685,000 fixed rate loan
Multi-unit debt consolodation
Results
Fast & efficient funding process
Leverage existing businesses to fund new franchise concept without liquidating business
Stephanie and Guy Coffey have been Anytime Fitness franchisees for over 10 years. Their partners in this venture are Stephanie's sister and brother in law, Jennifer and Dan Bailey. The phrase 'Don't mix business with family' doesn't seem to apply to the Coffeys. "We've never had a disagreement that turned bad. We've always been able to come to a decision together," says Guy Coffey. And those decisions have paid off. The Coffeys and Baileys have opened 5 Anytime Fitness locations over that 10 year period and one of their locations is performing in the top 1% of all locations in the United States.
Stephanie has proven herself in franchising beyond as a franchisee, having worked as a franchise consultant with Anytime Fitness responsible for coaching over 140 franchise owners who owned over 560 clubs. In addition, Stephanie was the SVP of Franchise Development and Support for Waxing the City, which is a sister brand of Anytime Fitness. Considering all of Guy and Stephanie's franchise experience with ownership, operation and leadership, it's no surprise they decided to pursue starting up their own franchise concept. Their first move was to liquidate some of their assets to invest in the new concept, Frenchies Modern Nail Care, and find out if it could work. Over the last three years, they've proven the concept, with their corporate location which is located in CO and two franchised studios in Minnesota. The next step was to offer Frenchies on a nationwide basis. This would require more capital.
Having sat next to ApplePie CEO Denise Thomas at an IFA roundtable a few years back, Stephanie thought "Why not see if ApplePie can help?" The Coffeys happened to be at IFA around that time and approach the team at the conference in Las Vegas. At first, it was unclear how to provide a financial solution that would satisfy their needs. To finance a new franchise concept, it seemed they would have to liquidate their current businesses. Upon discussing their situation, ApplePie suggested using a recapitalization loan to pull equity out of their businesses rather than selling them and losing the future profit. Since Stephanie and Guy were established franchisees with multiple highly profitable Anytime Fitness locations, with ApplePie, they got the best of both worlds - keep their businesses they'd worked hard to grow and receive the funds to start their new franchise concept.
"It was really a great experience" said Stephanie. They were amazed in the speed of their approval and after approval, they were able to go through underwriting and funding quickly using ApplePie's online tools. "We just spent a few hours online uploading the necessary docs, which we had all ready to go. The loan closed right on the dot of the day Ryan told us." This capital will allow them to do the proper marketing and build the support structure for their new franchisees moving forward. Their franchising success has opened new doors for them to pursue their own franchise concept with a recapitalization loan from ApplePie.